16 Gallon Transit Van Undercarriage Water Tank TR-UC-16
Fast & Free Shipping in Continental US
In Stock · Ready for Shipment
TEI Tested & Listed / RVIA Approved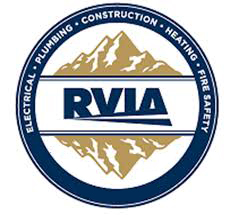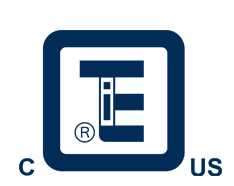 DESCRIPTION
Fits Transit Van undercarriage Passenger side slider door area.
Tank will also fit Driver side.
**** Does NOT Fit Transit 130 Wheel Base  ****
*** Does NOT Fit Transit with Factory Running Boards***
Tank can be used for fresh or grey water
16 Gallon Tank
Tank is designed not to be pressurised (I.e.  Needs to be vented).
Overall dimensions: 48″L x 8.5″H x 13″W.
BPA Free, food grade polyethylene plastic.
Tank has (1) 1.5″ NPT port and (2) 1/2″ NPT ports on end that will face the rear of van.
*(3) Stainless steel Brackets, Stainless steel hardware, and rivnuts included.
Requires drilling of (3) new holes (17/32″) for 3/8″ rivnuts near pinch weld, enlarging (2) hexagonal holes on frame and using (1) factory bolt for exhaust hanger location.
This will require a rivnut tool.
***Please allow up to 10 days for processing. ***
RETURNS are accepted up to 180 Days if the tank has not been installed or altered in any way.  The tank will need to be shipped back in the box purchased in and tracking information provided.  $25 restocking fee.  Customer is responsible for return shipping.
Made in the USA
The 16 Gallon Transit Van Undercarriage Water Tank is designed to fit under the van on the Passenger side under the slider door area but can also fit the driver side next to the fuel tank.  (3) Stainless steel laser cut straps, 3/8″ hardware and 3/8″ rivnuts are included (Rivnut tool needed for installation not included).  Tank fits Ford Transit van. It may fit other makes and models as well. Item is shipped from Bellingham Wa, 98225.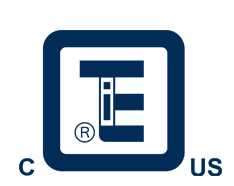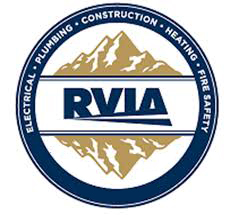 Transit TR-UC-16 Undercarriage Water Tank Mounting instructions:
This is a quick installation of the tank with it mounted in the most forward position. You may choose to mount it in a slightly different position and adjustments to bolt locations will need to be made. Here is a picture for reference of the undercarriage looking rearward from the front of the van.
Cut 4 bolts flush to body hanging into the cavity where the tank will sit. These are underneath the pinch weld of the body as shown in the picture.
Bend muffler shroud towards muffler rounded down towards ground. This will allow better access to bolt locations and protect the water tank from the exhaust system.
Remove front exhaust bolt for muffler hanger. There should be a side bolt as shown in the picture that will not be removed. This bolt will be used to support the front tank bracket (2) Hexagonal holes are to be enlarged with step bit to fit the rivnut.
Holding the tank in place with a helper place the bracket onto the tank at these (3) mounting positions (For our tank location the straps were roughly 13.5", 26" and 35.5" from front of tank) on the frame and mark each hole to be drilled out and rivnut installed.
Once all the rivnuts are installed the tank can be mounted with the brackets and hardware supplied. Tighten all bolts once in place.
Your tank is now ready for plumbing.
Additional information
| | |
| --- | --- |
| Weight | 24 lbs |
| Dimensions | 48 × 15 × 10 in |